Gel indicated as adjuvant treatment of genital warts caused by HPV in both men and women
Papilocare® external genital gel is a non-hormonal gel with moisturizing and re-epitheliazing properties which works on the external genital area, used to deal with genital warts brought by HPV in women and men
It was specifically designed for this purpose, it has a patented formula, being composed of seven different natural ingredients, which makes the treatment very safe and highly tolerable.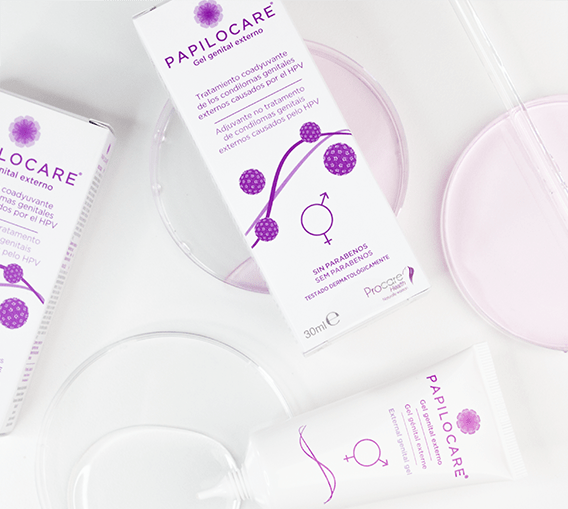 Its use is advisable as long as you are at least 18 years old, have condylomas or genital warts caused by HPV and have been subject to medical-surgical treatments in order to deal with it, such as laser
If you meet these conditions, Papilocare® external genital gel will help you treat and repair the genital mucosa, furthermore, it will help avoid any recurrences
Only use it after consulting a medic or a specialist
A unique formula in the market
Papilocare® external genital gel has the encapsulation technology in niosomes and phytosomes, that not only allows a better preservation of the ingredients but also a specific release of the active ingredients in the deepest strata to act in a more intense and precise way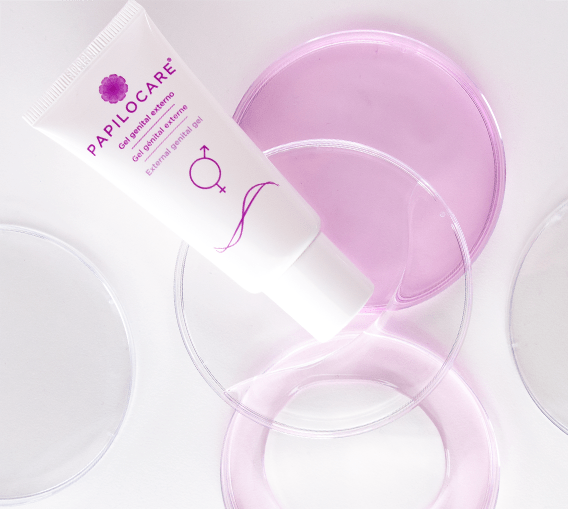 Thanks to its formula, composition and mechanisms of action, the external genital zone recovers its normal characteristics, such as flexibility and hydration, favoring the natural healing process against the lesions caused by HPV. 
This effect is possible due to its formula, based on seven components, among which, the extract of Coriolus versicolor  stand out. The Bioecolia® is a prebiotic which favors the growth of beneficial bacteria such as Lactobacillus crispatus
In addition, its also included hyaluronic acid, beta-glucan, centella asiatica, neem extract and aloe vera extract.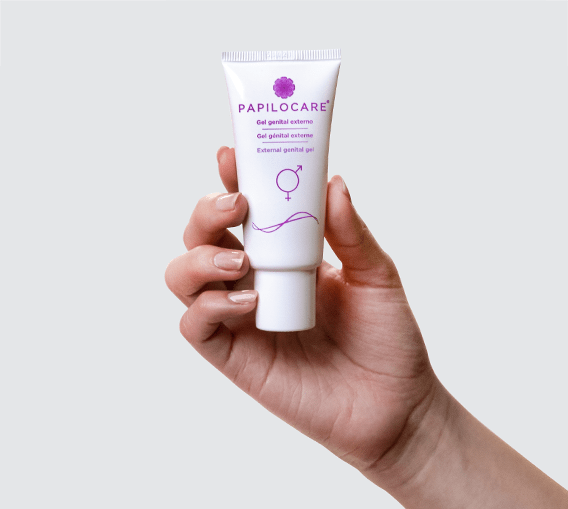 Apply a small quantity of the product on the external genital zone with the tip of your fingers
It's recommended to apply it twice a day, one of which should be at night, before going to bed
It can be used together with Papilocare® vaginal gel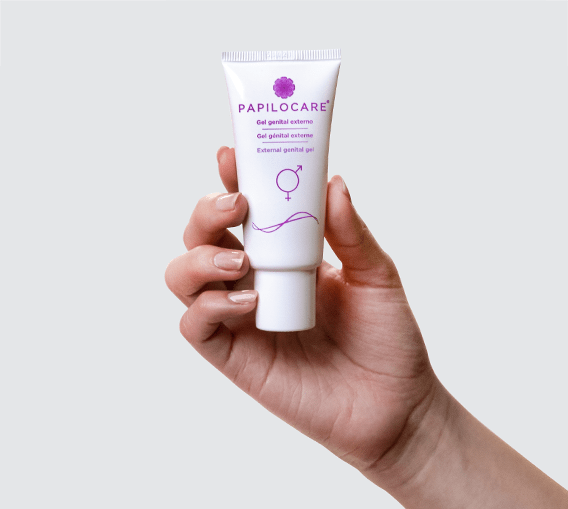 You may also be interested