Gel indicated as adjuvant treatment of genital warts caused by HPV in both men and women
Papilocare® external genital gel is a non-hormonal gel with moisturizing and re-epitheliazing properties which works on the external genital area and is, used to deal with genital warts brought on by HPV in both women and men.
It was specifically designed for this purpose, and it has a patented formula, composed of seven different natural ingredients. It is safe and highly tolerable.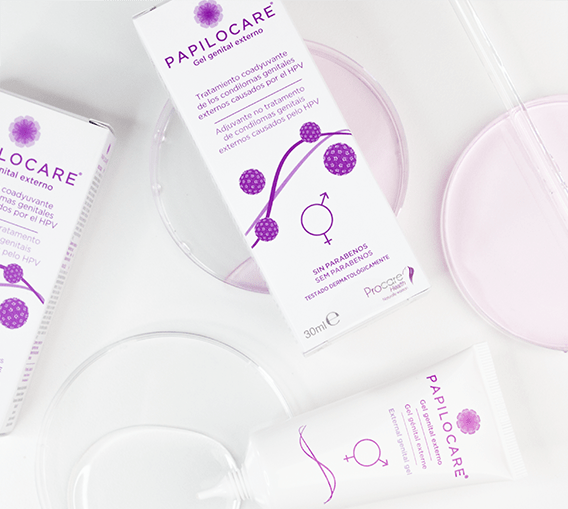 Its use is advisable in adults (18 years or older) who have genital warts (condylomas) caused by HPV that have already trated medically or surgically, for example with laser surgery.
If this describes you, Papilocare® external genital gel is a further treatment that will help repair the affected genital mucosa, and help prevent the warts from recurring.
Speak to your doctor or a medical specialist before starting treatment with Papilocare® external genital gel.
A unique formula in the market
Papilocare® external genital gel uses a revolutionary technology. Some of its ingredients are encapsulated in niosomes and phytosomes, which not only allow a better preservation of the ingredients but also target the active ingredients in the deepest layers of the tissues to act in a more concentrated and precise way.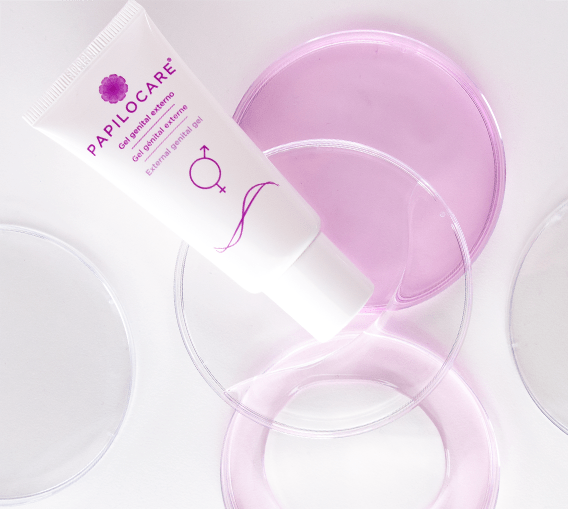 Thanks to its formula and mechanisms of action, the external genital zone recovers its normal characteristics, such as flexibility and hydration, favoring the natural healing process against the lesions caused by HPV.
This effect is possible due to its formula, based on seven components, among which, the extract of Coriolus versicolor – stands out. Additionally, Bioecolia® is a prebiotic which favors the growth of beneficial bacteria such as Lactobacillus crispatus
Furthermore, it also includes hyaluronic acid, beta-glucan, Centella asiatica, Azadirachta indica (neem) and Aloe vera extracts.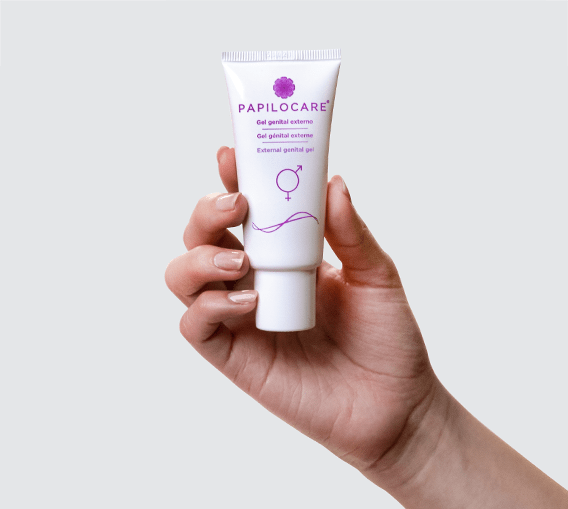 Apply a small quantity of the product on the external genital area with the tip of your fingers.
It's recommended to apply it twice a day, one of which should be at night, before going to bed.
It can be used together with Papilocare® vaginal gel.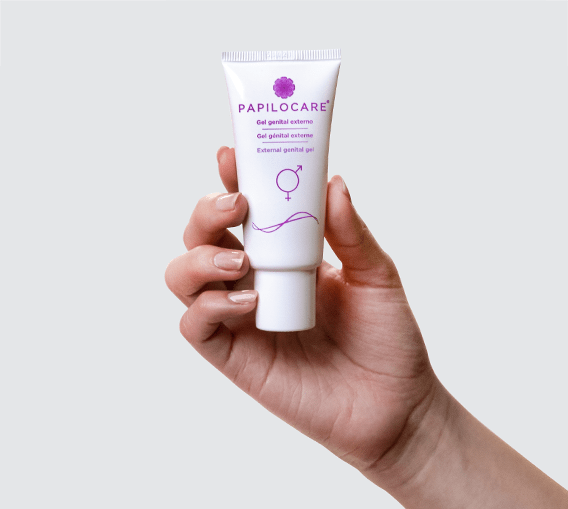 You may also be interested