Let's break every taboo together
Will i contract cancer? Will my couple contract it? Will i be able to become pregnant?
These are a few of the questions patients ask themselves after medical consultation with a positive HPV diagnosis.
Even though HPV is the world's most common sexually transmitted infection, it remains largely unknown to most of the population.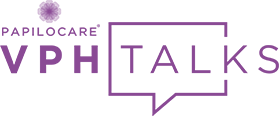 HPV Talks is a project born from Procare Health's commitment to improve women's health and wellbeing, it also aims to break any and all taboo regarding HPV as well as any myths, rumors and  disinformation surrounding itBecause high Quality information is the best resource to empower ourselves and learn every tool we can use to battle HPV.